Connecting Space to Village:
Geospatial information for improved environmental decision-making in the Amazon
SERVIR-Amazonia is the newest hub within the SERVIR initiative. Funded by USAID and with science and technology support from NASA, SERVIR-Amazonia is implemented by the Alliance of Bioversity International and the International Center for Tropical Agriculture (CIAT) and a network of local and international partners serving the Amazon region, mainly the Spatial Informatics Group (SIG
), Conservación Amazónica (

ACCA

), the Institute for Forest and Agriculture

Management and Certification (

IMAFLORA) and Fundación EcoCiencia

.

Learn more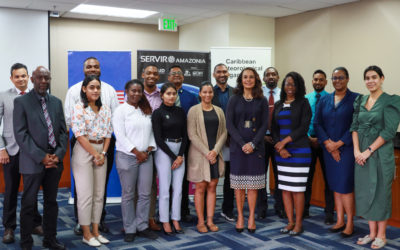 The Caribbean nation finishes its first training program delivered by SERVIR-Amazonia. In 2021, SERVIR-Amazonia began a training program on the use of geospatial tools in five Caribbean countries: Guyana, Suriname, Trinidad and Tobago, Dominican Republic, and...
Services
Snapshot of our geospatial services, click on the poster to zoom in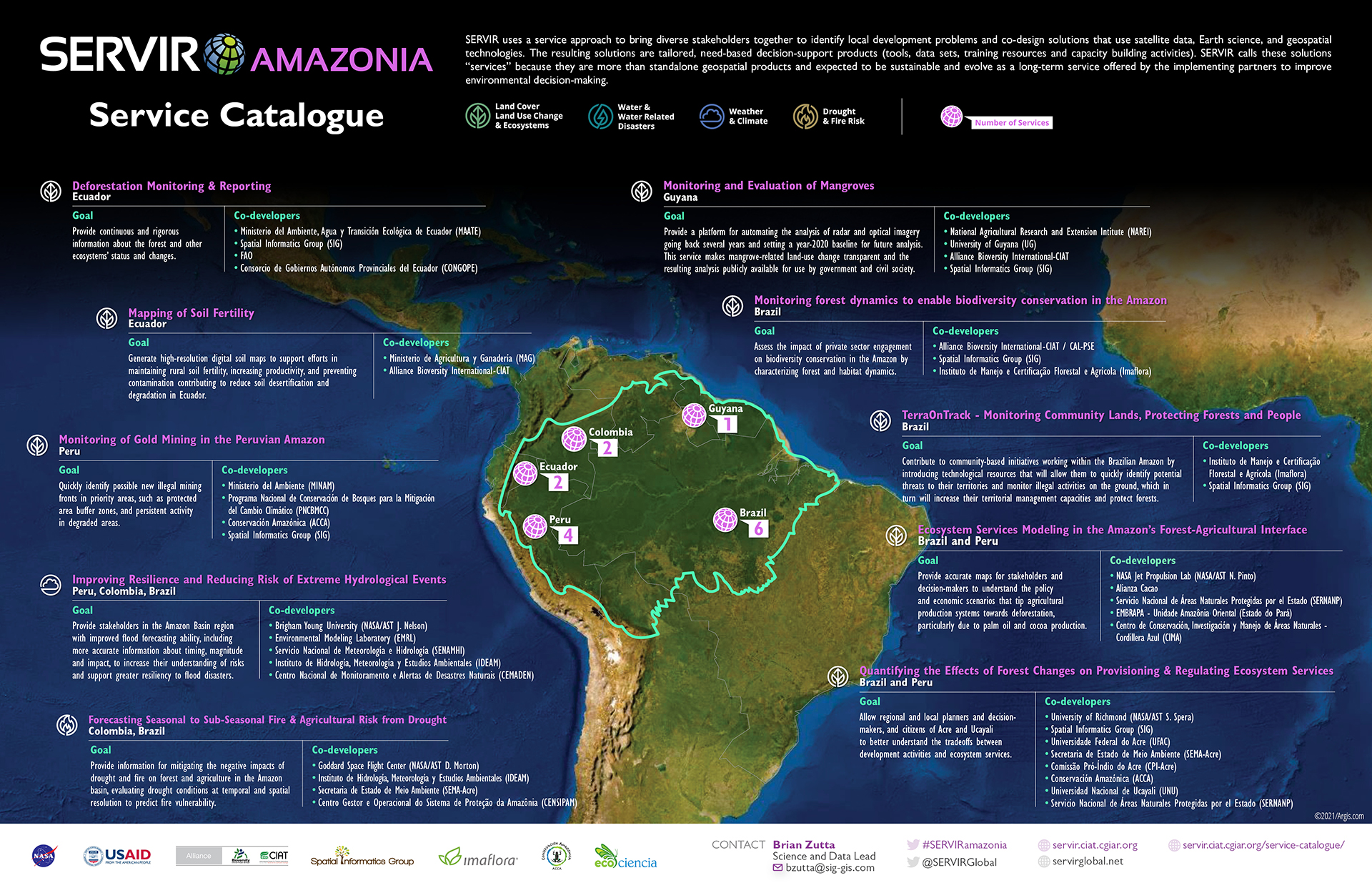 Cool Tools
Technical information in a timely manner and in easy to understand formats
Meet our Team
The people of SERVIR-Amazonia aim to improve local capacity to harness satellite data and geospatial information and foster sustainable natural resource management throughout the Amazon.
Go
Service Areas
SERVIR-Amazonia works in four service areas empowering actors across the region to track and understand environmental changes in near real-time, evaluate climatic threats, and rapidly respond to natural disasters.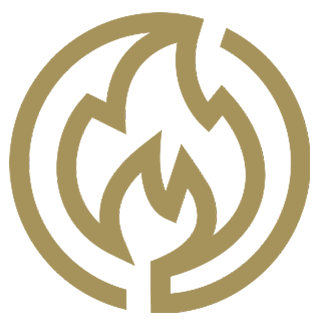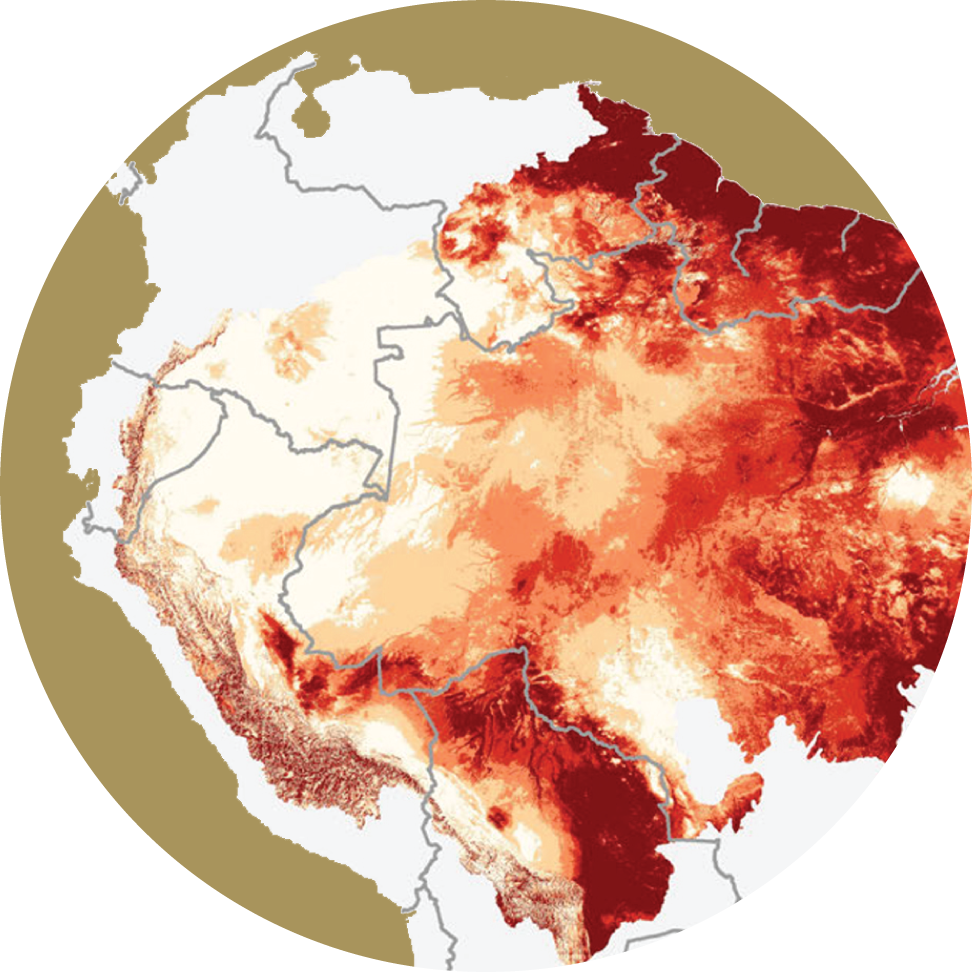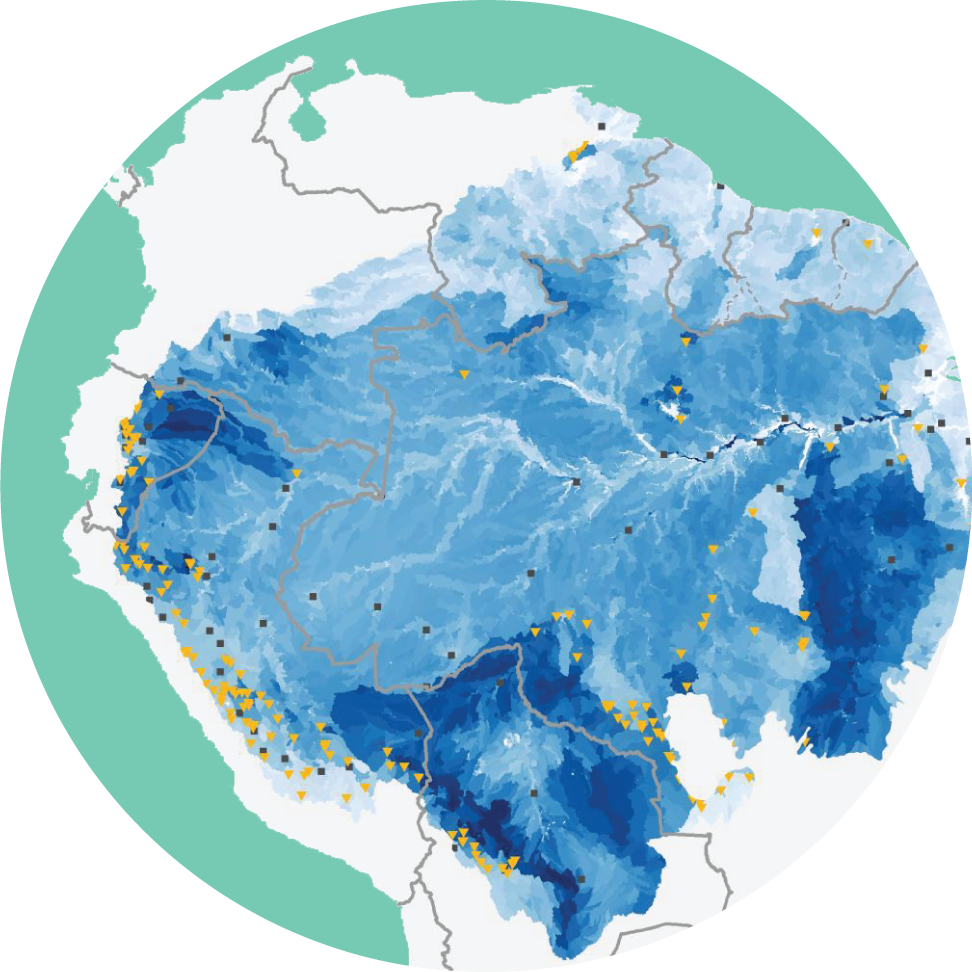 Water & Water Related Disasters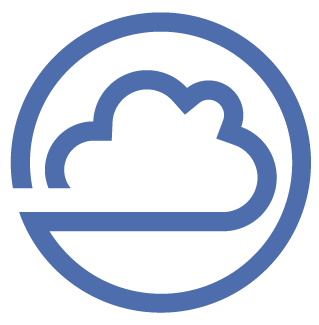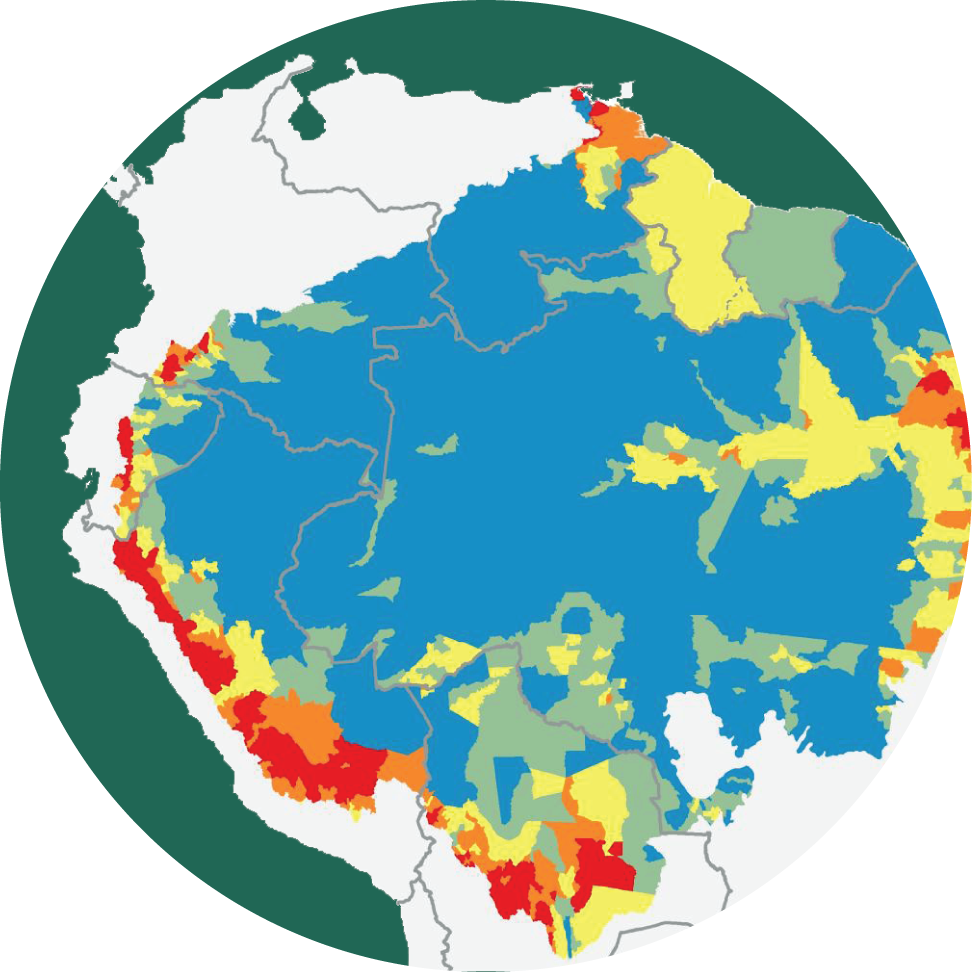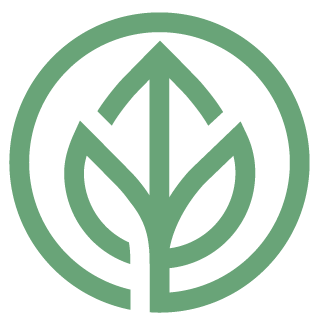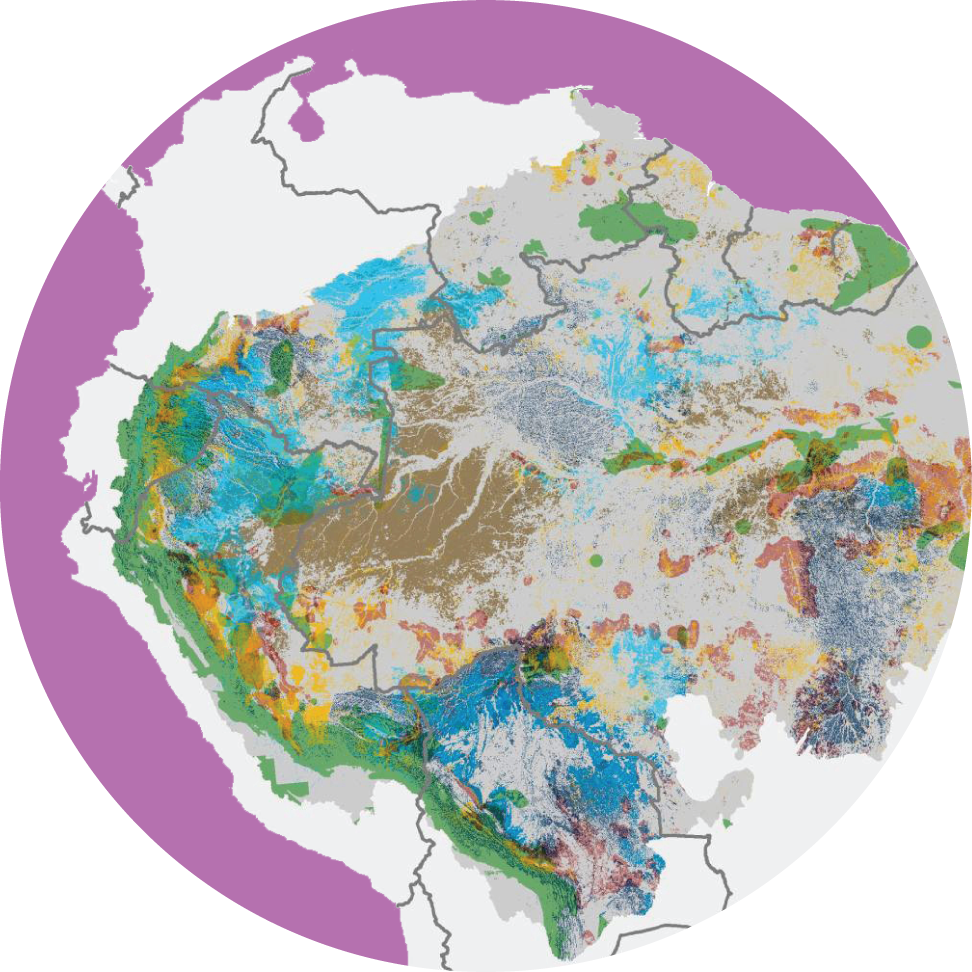 Land Cover, Land Use Change & Ecosystems