Gender equality together with the empowerment of women and girls – in all spheres of life – is a determining factor that will decisively contribute to the world's economic development, and to progress on all the goals and targets of the 2030 Agenda for Sustainable Development.
However, the figures speak for themselves. In Colombia only 38% of researchers are women, less than 30% of those who do research in the world are women, and those women who dedicate themselves to science, technology, engineering, and mathematics (STEM), publish less, are paid less for their research, and do not progress as well as their male counterparts.
At SERVIR-Amazonia (a Hub that covers six countries in the Amazon Basin), we believe that "we can contribute with what we do and how we do it, to close the gender gap. We do that in terms of employment, pay and the positions that women in South America have in the sectors that use geospatial technologies. That is why we are happy to welcome two new talents to our team", says Carlos Gasco, Director of the SERVIR-Amazonia Program.
Spirit of service and constant curiosity
Natalia Uribe, a hydroinformatics specialist, and Paula Paz, a topographical engineer, are two Colombian researchers who recently joined the SERVIR-Amazonia team. Natalia is the Capacity Building Coordinator, and Paula is in charge of user engagement for the Caribbean where the program recently expanded its activities.
At SERVIR-Amazonia we asked both three questions and we share their answers.
What inspired you to focus your professional life on science?
I had two motivations in two different stages of my life. As a child I was always interested in knowing why things happen, I constantly asked my parents the reason for everything. As a student and when I started at the Alliance of Bioversity International and CIAT, I began working with researchers and I started to see so many captivating aspects of science.
At school, my teacher insisted we read, and I became passionate about understanding the reasons why this environmental crisis has happened and its main causes. Seeing the astronauts on television on National Geographic was also a great inspiration. I admire them deeply. When I went to university, I learned about the geospatial tools that provide perfect combinations to address environmental problems.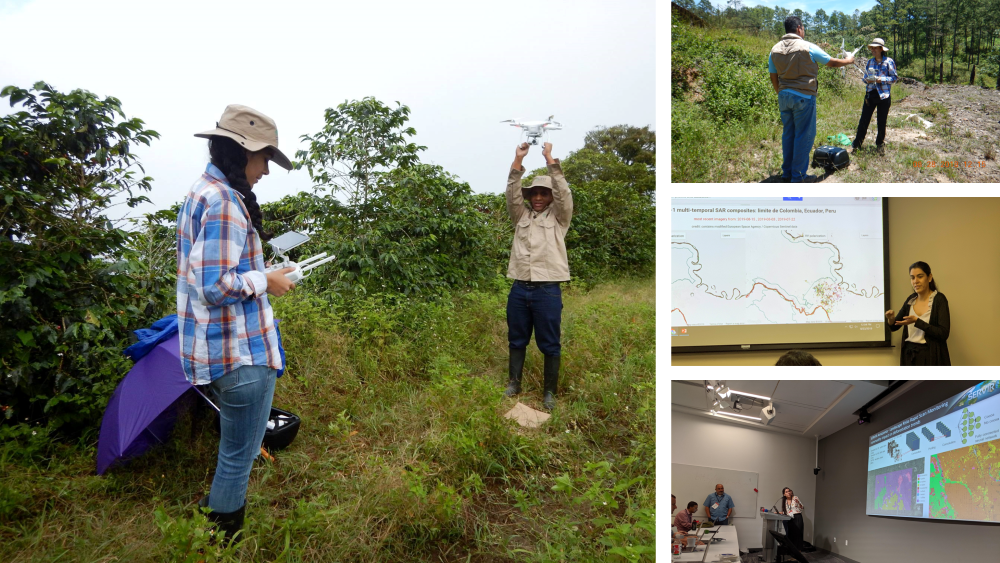 What have been the main lessons and decisive factors on your journey so far?
The opportunity to participate in the Alliance of Bioversity International and CIAT, specifically designing and implementing the Terra-I tool, which was a technical learning experience. That gave me the foundation to work with governments to encourage the use of the maps that we generated.
That is what happened in Peru and Honduras where I coordinated a project that allowed me to mix everything I had learned, and to reach policy makers. It was a real chance to peep inside the problems behind the pixels and help to solve them.
It's this mix between the social component that defines me, being a lawyer and a teacher, and the fact that I ended up being an engineer. I always want to help others, to go beyond what is written in scientific publications. Another decisive factor is having worked on the Cuencas Andinas project, belonging to what was then called the Water and Food Challenge Program with which we made a real impact on communities. That changed my life professionally because I got involved with water, the hydrological component and that connected me to the international arena and to doing my master's and PhD abroad.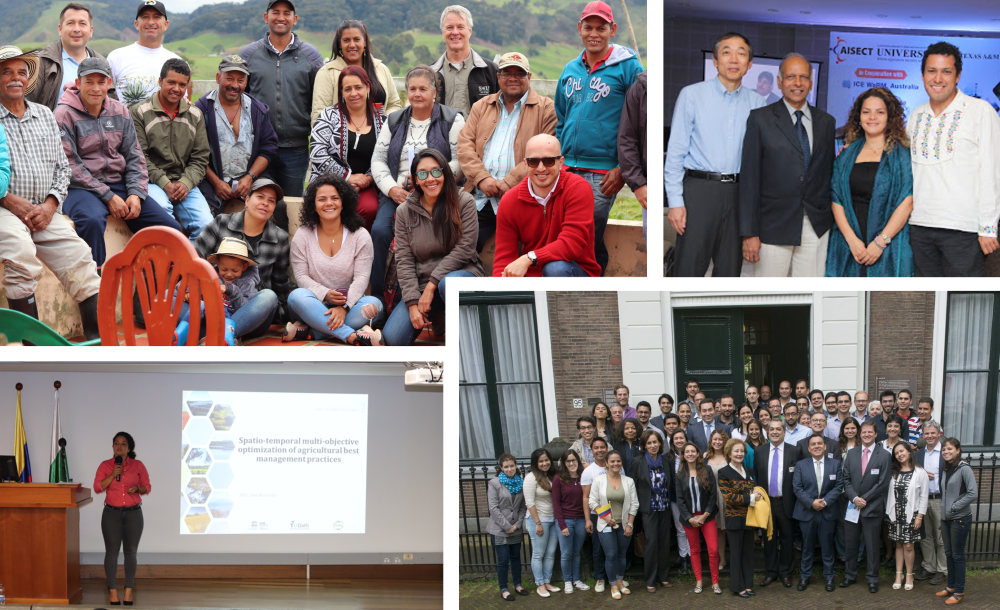 What hopes and aspirations do you have about working with SERVIR-Amazonia?
I hope to work to ensure that people are empowered by the tools that serve them. The objective is to go beyond coordinating training, and to empower communities and institutions. It is the type of work that I enjoy.
I'd like to combine the technical aspects (I'm doing a master's degree in electronic engineering) with a focus on users. During the pandemic I began to doubt if I could achieve it, but SERVIR-Amazonia gives me the opportunity to do that: to meet the needs of users, learn from them, and to reach decision makers.